BOOK NOW - SHARED & PRIVATE AIRPORT TRANSFER SERVICES
Daniel K. Inouye International Airport (HNL) | Kahului Airport (OGG) | Lihue Airport (LIH) | Kona International Airport (KOA)
IMPORTANT HAWAII COVID-19 GUIDELINES
Through November 30, Governor David Ige has issued a mandatory 14-day self-quarantine for local and out-of-state travelers arriving into Hawaii. 
Learn More.
During COVID-19, we have made improvements to our services to ensure that we adhere to the CDC recommendations.
Before booking any reservation with Roberts Hawaii, it is very
IMPORTANT
to know the Safety Guidelines all guests must adhere to.
Facemasks that cover the mouth and nose are required for all guests. Young children unable to keep their face masks on or guests with a medical condition that prohibits the use of a face mask, will be exempt from the face mask policy.
Hand sanitizers are on each Roberts Hawaii vehicle readily available and encouraged to use for all guests
You will find that some seats on the vehicle are blocked off for social distancing. Changing of seats or moving to an unopened blocked off seat is not allowed.
Temperature checks are mandatory prior to boarding. If guest has a temperature, they will not be allowed on the vehicle and will be asked to return back to their lodging property and self isolate. (Departure Only)
Boarding is done from rear to front to minimize cross contamination.
Please be informed of Hawaii's local mandates before coming to our islands. For more information on Hawaii's local COVID-19 regulations, Click Here
SERVICE & RATE INFORMATION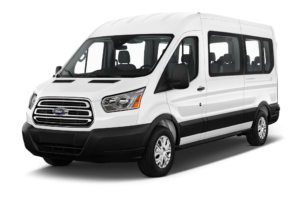 Shared Transfer Service
2 Bags Per Person
Fare Details
ISLAND
RATE PER
PERSON
SERVICE AREA
Oahu
From $21
Daniel K. Inouye International Airport to/from:
Waikiki, Pier, Kahala, Ko Olina/Kapolei, & North Shore Hotels. (2 passenger minimum for Ko Olina/Kapolei & North Shore Hotels)
Maui
From $19
Kahului Airport to/from:
Kahului, Kihei, Wailea, Makena, Lahaina, Honokowai, Kaanapali, Kahana, Napili, Kapalua Lodging Accomodations & Resorts (2 passenger minimum)
Hawaii Island
From $40
Kona International Airport to/from:
Keauhou, Kailua Kona, Hualalai, Waikoloa, Mauna Lani, Hapuna / Mauna Kea Resorts (2 passenger minimum)
Kauai
From $20
Lihue Airport to/from:
Lihue, Wailua / Kapaa, Poipu / Koloa, Hanalei / Princeville Resorts (2 passenger minimum)
Additional Notes:
Shared Transfer Includes:


up to two standard pieces of luggage and one carry on per person. (Golf clubs may count as 1 piece of luggage)
an additional $5-$10 per person Emergency Response Surcharge depending on Service Area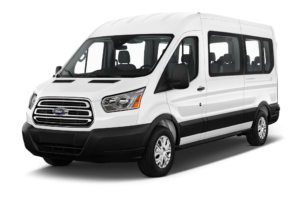 Private Transfer XL Service
14 People
20 Bags
Fare Details
ISLAND
RATE PER
SERVICE
SERVICE AREA
Oahu
From $149
Daniel K. Inouye International Airport to/from:
Waikiki, Pier, Kahala, Ko Olina/Kapolei, & North Shore Hotels
Maui
From $79
Kahului Airport to/from:
Kahului, Kihei, Wailea, Makena, Lahaina, Honokowai, Kaanapali, Kahana, Napili, Kapalua Lodging Accomodations & Resorts
Hawaii Island
From $119
Kona International Airport to/from:
Keauhou, Kailua Kona, Hualalai, Waikoloa, Mauna Lani, Hapuna / Mauna Kea Resorts
Kauai
From $79
Lihue Airport to/from:
Lihue, Wailua / Kapaa, Poipu / Koloa, Hanalei / Princeville Resorts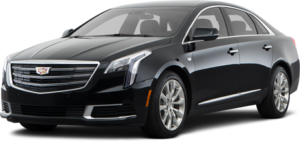 Private Transfer X Service
3 People
3 Bags
Fare Details
ISLAND
RATE PER
SERVICE
SERVICE AREA
Oahu
From $149
Daniel K. Inouye International Airport to/from:
Waikiki, Pier, Kahala, Ko Olina/Kapolei, & North Shore Hotels
Maui
From $79
Kahului Airport to/from:
Kahului, Kihei, Wailea, Makena, Lahaina, Honokowai, Kaanapali, Kahana, Napili, Kapalua Lodging Accomodations & Resorts
Hawaii Island
From $119
Kona International Airport to/from:
Keauhou, Kailua Kona, Hualalai, Waikoloa, Mauna Lani, Hapuna / Mauna Kea Resorts
Kauai
From $79
Lihue Airport to/from:
Lihue, Wailua / Kapaa, Poipu / Koloa, Hanalei / Princeville Resorts
Private Luxury / Black Car Service
6 People
8 Bags
Fare Details
ISLAND
RATE PER
SERVICE
SERVICE AREA
Oahu
From $149
Daniel K. Inouye International Airport to/from:
Waikiki, Pier, Kahala, Ko Olina/Kapolei, & North Shore Hotels
Maui
From $79
Kahului Airport to/from:
Kahului, Kihei, Wailea, Makena, Lahaina, Honokowai, Kaanapali, Kahana, Napili, Kapalua Lodging Accomodations & Resorts
Hawaii Island
From $119
Kona International Airport to/from:
Keauhou, Kailua Kona, Hualalai, Waikoloa, Mauna Lani, Hapuna / Mauna Kea Resorts
Kauai
From $79
Lihue Airport to/from:
Lihue, Wailua / Kapaa, Poipu / Koloa, Hanalei / Princeville Resorts
EXCELLENT SERVICE AT A GREAT VALUE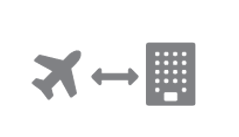 Convenient
We'll pick you up and drop you off with little hassle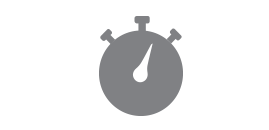 Fast
Arrive at your destination quickly and in comfort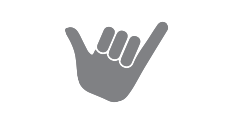 Friendly
Meet our friendly team, driven with Aloha